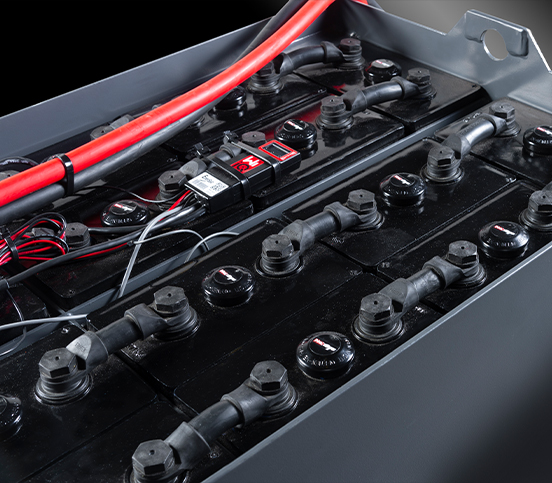 Looking to protect and operate your new battery fleet at peak performance?  Our Battery Planned Maintenance (PM) program is designed to maximize productivity, reduce service costs, and extend the life of your battery.  
Our Battery PM programs includes the following steps and more:
Wash, neutralize & wipe down battery.
Check voltage readings of all cells.
Inspect cable connector, & contact tip for damage.
Verify all cell jar tops are tightly sealed and not cracked.
Inspect the watering system and check water levels.
Report written recommendation or maintenance that is required.
Your PM service program is customized to your needs and demands. 
Keeping your charger maintained and operating at top performance is just as important as your battery's condition. An improperly working charger can under or overcharge your battery, which will affect your battery's maximum run time.  Signing up for the SBC Charger PM Service will not only check performance but also clean out any contamination in the charger.
Charger PM Service includes:
Check equalization rates & settings.
Inspect the cables, connectors, and contact tips for any damage.
Clean the charger boards, fuses, & other key charging parts.
Inspect the charger cabinet and clean to correct ventilation.
Provide written further repairs or maintenance required.
SBC can bring you peace of mind knowing all chargers are working correctly and charging your battery fleet as needed.
Keep your batteries and chargers working around the clock.  Our expert technicians can perform a wide variety of maintenance and repair work.  
Battery repairs can include but are not limited to:
Replacing battery connectors
Charger repairs can include:
Replacing worn & defective charger parts
Test and inspect charger performance
See how we can Keep Your Equipment Moving FOrward.